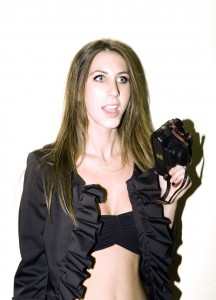 Name: Zoey Grossman
Year of Birth: 1984
Nationality: Human
Based in: LA and NY
Website: www.zoeygrossman.com
Inspirations/Influences: Steven Meisel, Deborah Turbeville. I am influenced by imperfections and anything dark, weird, romantic and sexy. And my parents… they are the best people in the world.
Three people I would love to work with: Daria Werbowy, Lara Stone, Meryl Streep and Lil Wayne (There are SO many more and I couldn't pick just 3!)
Who do you think is one to watch? Hailey Clauson with FORD LA… she is truly amazing.