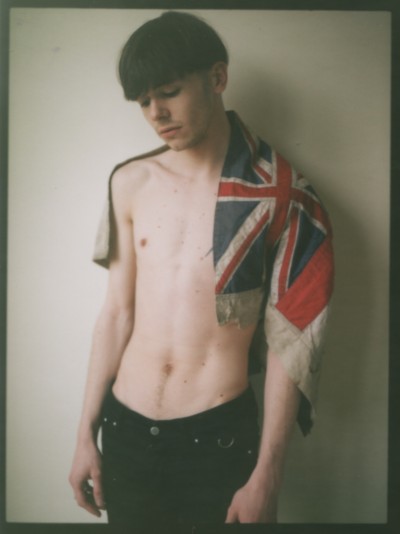 Name: Paul Joyce
Year of Birth: 1986
Nationality: British
Based in: London
Website: www.paul-joyce.com
Inspirations/Influences:
Bruce Weber (yesterday, today and tomorrow.)
My Dad's sister was always inadvertently guiding me through different aesthetics, I would watch her closely as she applied the same rules to her furniture layout as she would to her way of dressing; Eileen Gray meets 90's Jil Sander.
I think a lot of people in the industry tend to over complicate things; what I hope to show with my work is that keeping it simple can be really beautiful and just as exciting.
I always reference the past and challenge myself to try and manipulate things in a modern way.
Essentially, I'm passionate about making a great photograph with a great photographer.
Music and film are my main sources of inspiration and my starting point for projects.

Three people you would love to work with:
I would love to someday collaborate with photographer/fashion editor Venetia Scott and the immaculate Boo George.
My dream would be to shoot Marianne Faithful.
Who do you think is one to watch?
I'm working with designer Millie Cockton on her future projects and am really exited to see her develop.
Julie Rode at Elite London is showing great potential and aspiring model Danny Reed has one of the strongest looks I've seen in ages.
Photographer Christina Smith will never disappoint me.