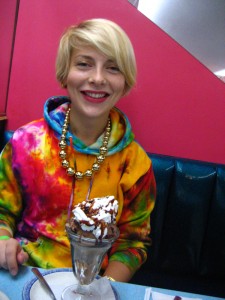 Name: Nadya Wasylko
Year of Birth: 1981
Nationality: American born, Ukrainian blood
Based In: Brooklyn, NY
Website: www.nadyawasylko.com
Blog: www.blog.nadyawasylko.com
Inspiration/Influences:
The visible spectrum, patterns, dreams, memories, reality, artifice, harmony/disharmony, soulfulness, emotion, sensuality, and the natural world.
Three people you would love to work with:
Alexander McQueen, Kate and Laura Mulleavy.
Who do you think is one to watch?
Victoria Simes, designer.