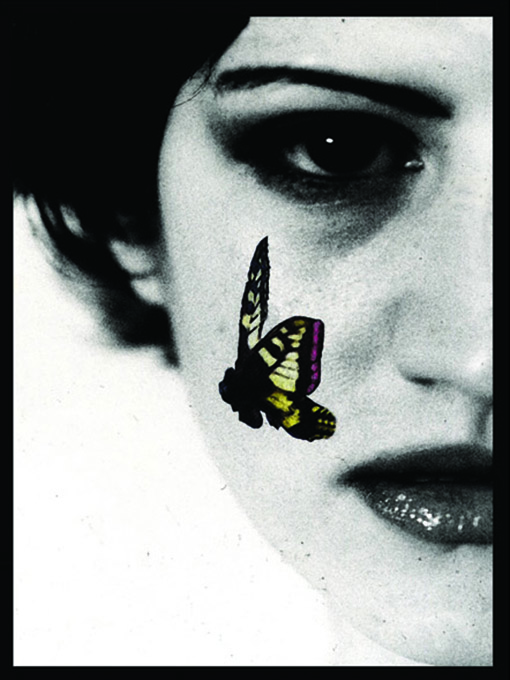 Name: Irene De Santis
Year of Birth: 1976
Nationality: Italian
Based in: Milano
Website: www.irenedesantis.com (under construction)
Representation: freelance – contact: e-mail / facebook
Inspiration/Influences:
I'm usually inspired by music, cinema, icons, my life, my sensation in a moment… what is (and was) around me … joy & pain… I am attracted by personality and subconscious of artists and people … all that makes me feel and emotion … birds, sharks, cats, Depeche Mode, Massive
Attack, Bryan Ferry, Inxs, George Michael… I love elegance of the past' 30' 40, the sense of liberty of '70, Punk of '80, Dark, I like white & black, the Middle Ages. Everything that is sensibility, beautiful, strong, introspective, instinct, innocent & sensual, pure talent, I love souls, moods, states of mind are my world. I believe people that made their job with passion can influence the eyes of the watcher and can be
inspiration…
About influences from fashion: Anna Piaggi and the old Vogue magazine, the top models (Kate Moss, Sasha P., Lara Stone, Linda Evangelista, Mila Jovovich) big photographers (Newton, Avedon, Lindberg, Steven Klein, Mario Sorrenti, David Sims, Laconte) and my father with his boutique, my
mother with her culture… I love Fashion.
DESIGNERS: YSL, Valentino, Lanvin, Gautier, Martin Sitbon, Helmut Lang, Riccardo Tisci, Ann Demeulemeester., Jean Colonna, Balmain, Collette Dinningan, A. Hackerman, Marios Schwab, Donna Karan, V. Westwood, Preen, Rick Owen, Michael Kors, Margiela, Diesel, Thomas Wylde…
PHOTOGRAPHERS: Inez & Matadin, Nagi Sakai, Takay, Stefano Moro, Greg Kadel, Camilla Akrans, Cedric Buchet, Heidi Slimane, Patric Shaw, Dirk Seiden Shwan, David Bellamère, Thomas Schenk, Tesh, Sam Bisso, Mel Bless, Willy Vanderperre, Christophe Cufos, Gregory Derkenne, Michelle Ferrara, Tony Kim, Eric Guilleiman, Danilo Giuliani, Van Mossevelde, Alessandro Dal Buoni
STYLISTS: Olivier Rizzo, Ivana Spernicelli, Sissi Vian, Joe MCkenna, Natasha Royt, Laura Bianchi, Christine de Lassus… and most of make- up artists and hair stylists work with them
So… my style is a combination of the masculine with the feminine, I want my work to be clean, elegant, strong.
Three people you would love to work with:
I love people I have mentioned… but in this moment: Inez & Matadin, Dancian, Marcus Olsson, Anton Corbjin (ph), Depeche Mode (band), Carine Roitfeld, Emanuelle Alt, Vogue Paris, Amica, Another magazine, ID, Marie Claire, Velvet (magazines), Gautier, Jean Colonna, Karl Lagerfeld (fashion designers).
Who do you think is one to watch?
Photographers: Angelo Ghidoni, Matteo Cherubino, Daniele Rossi, Stefano Viti, Kristin Vicari, Sigurd Grunberger, Rupert Tapper, A&A, Cristina Capucci. Fashion designers Ilaria Nistri, Daniele Carlotta, Annette & Daniela Felder, Carven… and let me say THEONES2WATCH and myself!