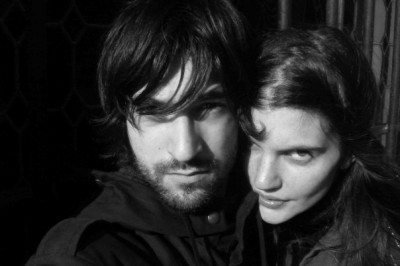 Name: Andoni&Arantxa
Year of Birth: both 1982
Nationality: born in Spain/citoyens du monde
Based in: now Milan.
Website: www.andoniandarantxa.com
Representation: close up milan
Inspirations/Influences:
From Chuck Berry, Etta James & Jimi Hendrix, Joan Baez, Bob Dylan, Leonard Cohen, Jefferson Airplane… to Joy Division, PJ Harvey, Thom Yorke, Florence and The Machine, Bon Iver… Saint German de Pres in Paris and Williamsburg in NYC. Helmut Newton, Richard Avedon, Robert Frank, Norman Parkinson & Horst.
Three people you would love to work with:
Hanna MacGibbon, Phoebe Philo, Martin Margiela
Who do you think is one to watch?
Giacomo Simoni (stylist), Noelia Corral (hair stylist), Erika Labanauskaite (model)