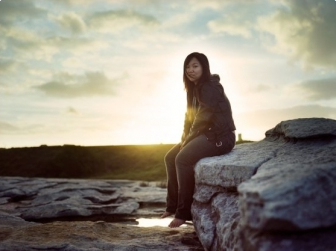 Name: Amanda Lim
Year of Birth: 1987
Nationality: Australian
Based in: Sydney, Australia
Website: www.amandalim.com.au
Blog: amandalim.wordpress.com
Inspirations/Influences:
My visual inspirations draw from my surroundings – the sun light, colour, shadows at different times of the day… I love to tell stories with my images, as simple or complex, that is always something I aim to achieve. I am inspired by films that narrate unconventional stories, such as Mic Mac and Mary and Max. I admire photographers such as Javier Vallhonrat for his dramatic Carravagio-esque lighting and colour, Paolo Roversi's powerful imagery and women, Camilla Akran's strength and sensuality and the looseness of her narration, I also very much admire that Tim Walker is able to bring us his vivid imagination while still being able to maintain the humanity in his imagery that enables us to accept the possibilities of its reality.
Three people you would love to work with:
Alexander McQueen, Natalia Vodianova, Coco Rocha
Who do you think is one to watch?
Cooper Thompson is most definitely one to watch.