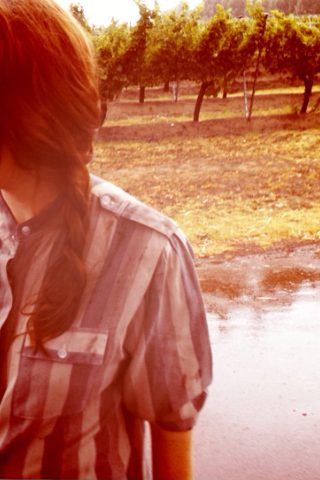 Name: Clare Byrne
Year of Birth: 1986
Nationality: Australian
Based in: Sydney, Australia
Website: www.clarebyrne.com
Inspirations/Influences:
My interests are ever changing, but right now… Post-war Australian cinema; The Year My Voice Broke, Picnic At Hanging Rock, Storm Boy and Walkabout. Rodarte. German film The Lives Of Others. Sofia Coppola. Balenciaga. Menswear; trousers, hats and braces. Diane Keaton. Argentina; stylish Portenos. Russh magazine. The show Big Love. Proenza Schouler. Meryl Streep in Out of Africa. Jennifer Connelly. Old photos of the deep south. And mostly, the great people I work with.
Three people you would love to work with:
Milena Canonero. I don't necessarily want to work in film but I'm interested in the role of costume in character development, how it works and differs from editorial styling. Her work is so broad, from A Clockwork Orange to Marie Antoinette. It would be an interesting experience to assist a team like this.
Who do you think is one to watch?
Designer Dion Lee, band Gypsy And The Cat, artist Leif Podhajski.