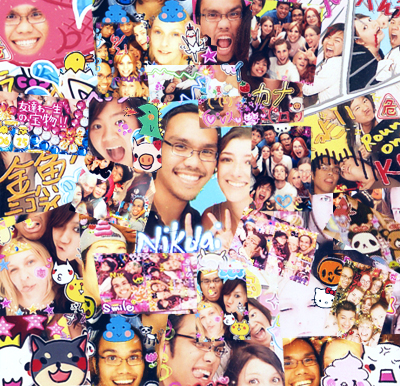 Name: Nikolai de Vera
Year of Birth: 1986
Nationality: Filipino
Based in: New York City
Website: www.nikolaidevera.com
Blog: nikolaisan.tumblr.com
Representation: Looking
Inspirations/Influences:
Being born and raised in a third world country has been my biggest influence. It's amazing how one can truly appreciate the value of color when everything around it seems dull. I obsess with modern pop culture, Korean music, Japanese quirkiness and anything that's edible. Artists who have greatly inspired me are Hironobu Sakaguchi, Utada Hikaru, Charice, Jo Kwon, Ayumi Hamasaki,Yariv Gaber, Naoko Takeuchi, Yoon Sook-Ho and Grace Coddington. It is my dream to meet each of them over coffee someday.
Three people you would love to work with:
Isaac Weber, Tiana Tolstoi and Nicola Formichetti.
Who do you think is one to watch?
Just look at your mirror, rockstar.