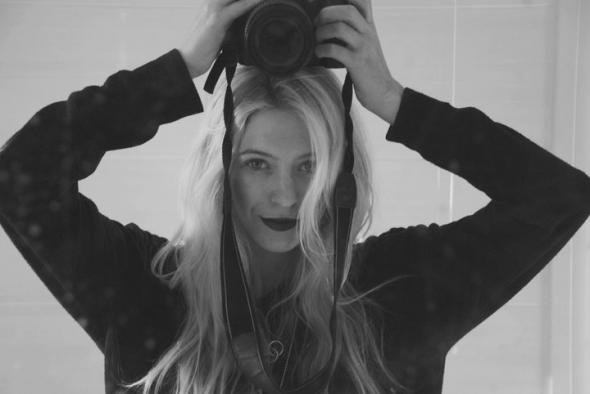 Name: Lucia O'Connor-McCarthy
Year of Birth: 1988
Nationality: British
Based in: London
Website: www.luciaomc.com
Blog: Facebook
Inspirations/Influences:
the natural world – I love wild-life documentaries – I'm always watching the discovery channel – David Attenborough is a bit of a hero of mine. I'm also fascinated by the supernatural. I like Marc Chagall. I love red hair & the colour purple – a sea of bluebells or lavender is a perfect location. I'm also a little bit obsessed with space.
Three people you would love to work with:
I think the Pierce sisters – a singing duo are very beautiful, I'd like to photograph them. Tomihiro Kono makes fantastic hair and head pieces, a talent I would love to collaborate with. Mostly though, Paul McCarthy – my father – he's a wonderful artist & hopefully he's going to be doing some set-design for my upcoming projects. My sister Dixie is also a make-up artist – I'd love a crazy O'Connor-McCarthy editorial.
Who do you think is one to watch?
Ellen Rogers – I love her work.