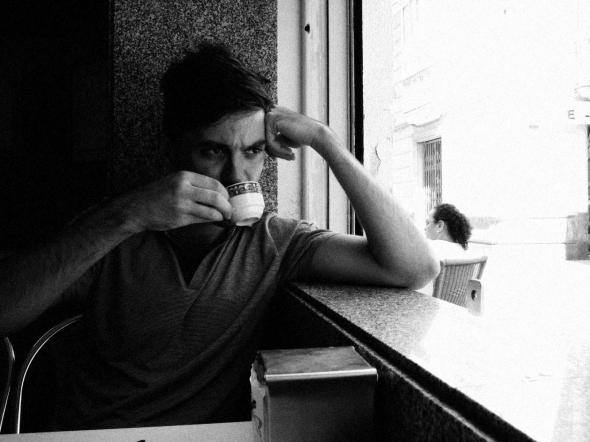 Name: Juan Trujillo Andrades
Year of Birth: 1983
Nationality: Spanish
Based in: London
Website: www.truliphoto.com
Blog: infamies.wordpress.com
Inspirations/Influences:
I read. Literature and ultimately life has an influence also. Fashion is very self referential, outside influences are important for me. My background is very diverse, I come from fine arts and I still consider myself an outsider in fashion. This can be a problem sometimes but it gives me the benefit of doing whatever I want. I'm now more interested than ever in documentary. A few years ago it was all about aesthetics and their historical discourse. Now real characters and places are taking over. Models are not canvases any more, they are people. And people themselves (not models) are becoming more important, some are loaded with character. I'm very interested in craftsmanship, people that can do amazing things with their hands and who are creative in the way they live. If I wasn't a photographer I'd be a cook!
Three people you would love to work with:
I'm very peculiar in that sense. There's plenty of faces that I'd love to photograph but in general I want to work with interesting people. I can't put a name down until I know how these people are. If I can fantasise about it I would love Wim Wenders to style a shoot, or Gabriel Garcia Marquez to become a contributing editor of a magazine. If we have a drink and your ideas convince me I will consider you a person worth working with. If you only carry a reputation or a status I'm not interested.
Who do you think is one to watch?
I think I have to talk of my friends here because I think they are great artists. Nickque Patterson is a very intelligent stylist, we are doing loads of work right now. My friend Xoan at Next is a wonderful model, I have photographed him at different stages of his career and it's always been a pleasure. My old friends back home, Manuel Antonio Dominguez and Felipe Ortega are amazing artists emerging from the traditional hearts of south Spain, with a style that pierces the eyes of viewers. Also Alejandro Botubol is a very enigmatic painter. And also Alejandro Duran, a sort of entrepreneur of the arts, a great mind.