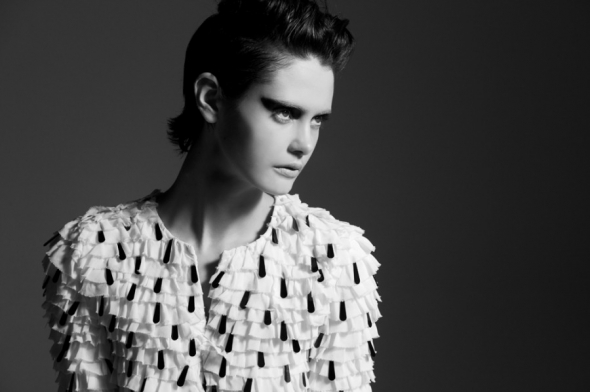 Name: Charlene McGreene
Year of Birth: 1983
Nationality: British
Based in: East London
Website: www.charlenemcgreene.com
Blog: www.charlenemcgreene.com/blog/
Inspirations/Influences:
Tear sheets I've collected from magazines (such as Vogue, iD, The Face) from a young age and Pop Culture throughout my youth to the present day, has all been a strong inspiration of mine. Also the seasons make up trends dictated from the world's leading makeup artists who head up shows in New York, London, Paris and Milan Fashion Weeks, have a major influence to my own style and ideas.
Three people you would love to work with:
Pat McGrath, Val Garland, Charlotte Tilbury
Who do you think is one to watch?
There is so much new, young, undiscovered creative raw talent at the moment in all sectors but Charlotte Free the model with candy floss pink hair, is so fresh and punky and has the edgy ingredients of what fashion is all about at the moment.